We believe in a win-win for all:
We're dedicated to delivering the best goods to hair business professionals – urban hair salon owners, wholesale hair distributors, retail chains, and even celebrities.
We're equally committed to rewarding our marketing partners — hair professionals, hair bloggers and others who succeed at sending new wholesale customers our way.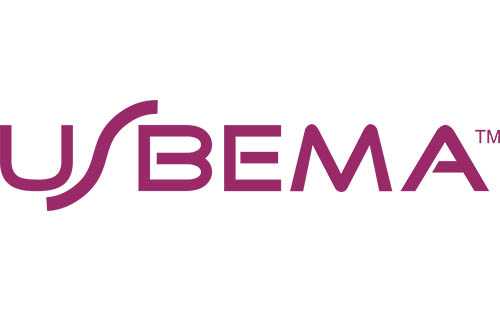 Our Story
The origin of UrBema™ was created in 1994 by founder Terrelle Griffin. Terrelle traveled and lived in Asia for more than 20 years to learn the secrets of Asian Supply Chain and sourcing. In an effort to capitalize on the lucrative and expanding hair & beauty markets worldwide, UrBema was established and immediately began selling hair quality hair goods in Atlanta, Georgia and globally. UrBema™ is now a premier technology /supplier platform with operations in United States, China, and India. We are currently expanding our global reach to Africa, Europe, and some parts of South America to provide a unique buyer / seller platform infused with our global e-commerce platform.
Management Team
Terrelle Griffin - Founder, CEO [read more]
Terrelle Griffin
Terrelle Griffin serves as the founder and CEO of UrBema LLC. and it's subsidiaries worldwide. Terrelle has been a leader in global trade & commerce since 2005. Mr. Griffin has also co-founded Axcess Asia, a global consultancy & procurement firm with office in the USA, Shanghai, China, Taipei, Taiwan and Manila, Philippines. Terrelle is a firm believer and investing in urban areas, giving diverse groups access to global trade and commerce, which is the crux of UrBema's main mission. Terrelle also helped start and develop NU Surveillance Technology - a IP surveillance software platform in 2007. With a resume of more than 20 years of doing global trade, product development and sourcing, UrBema has the right leader to move forward expanding its reach into the future.

Tony Mines - COO UrBema, CEO of YSH Ecommerce portal [read more]

Alan Gorman - CLO - Legal, Corporate Partnership [read more]
Alan G Gorman
Alan serves as UrBema's Chief Legal Officer since it's inception. Mr. Gorman maps out UrBema IP strategy and makes sure all aspects of UrBem's global business development and deals are in the best interest of the company. Alan is also is a partner in the Atlanta and Minneapolis offices of Barnes & Thornburg LLP and a member of the firm's Intellectual Property Department. Mr. Gorman focuses his practice on litigation and transactional matters relating to Intellectual Property law. Prior to working at partner at Barnes & Thornburg, Mr. Gorman was a partner at Merchant & Gould, serving as the firm's hiring partner, one three year term on the firm's Management Committee and 5 1/2 years as the firm's Atlanta Office Managing Partner.

Aisha Tan - President - Overseas Factory Operations [read more]
Aisha Tan
Aisha Tan serves as our Director of Factory Operations. Mrs. Tan focuses on making sure UrBema's supply chain is sound and running. From our hair extensions, lace wigs, hair conditioning and shampoo, and custom branding, Aisha is an expert at keeping the supply chain moving with the best quality and value for UrBema's customers. Aisha is a native of Shanghai, China and received her degree in International Trade in 2003.
View timeline
Timeline
4.2011 - UrBema™ Enterprises established in Atlanta, GA USA
7.2011 - UrBema™ LLC. establishes to market to the SMB market globally
4.2013 - UrBema™ begins planning for the 1st turnkey e-commerce portal focusing on entrepreneurs, hair stylists, salons, and beauty specialist that market beauty and hair products
3.2015 - UrBema™ reaches it first 1000 resellers stores
11.2015 - UrBema™ reaches its first 3000 resellers stores
5.2011 - UrBema™ launches urbema.com to target the global hair supply market
1.2012 - UrBema™ established and brands our Flow®, targeting hair stylist, salon owners, and wholesalers
12.2014 - UrBema™ launches YSH – You Sell Hair ecommerce.
6.2015 - UrBema™ reaches it first 100 resellers stores
1.2016 - UrBema™ launches the new urbema.com website and URB Wholesale Portal 1.0
Mission
UrBema™, LLC is an acronym for "Urban Renewal Marketing." As a brand, we stand for economic empowerment in the urban hair industry. Our vision is to make our customers more successful by leveraging our system to acquire wholesale black hair products, bulk hair and accessories.
We're dedicated to prosperity for urban salon owners, hair professionals, and hair distributors worldwide. One way we demonstrate this commitment by offering the best Human Hair, Hair Accessories and Hair Care products at the lowest prices.
We're passionate about success for everyone associated with UrBema™. Our company lends strong marketing support to every wholesale customer in our system. In addition, we provide extensive training and marketing tools for our valued marketing partners, online and offline.
Through our UrBema™ Direct wholesale hair division, urban hair salons, distributors and retail beauty chains can buy any type of hair care products including premium virgin human hair, bulk hair extensions, and much more. We make it easy to get the best wholesale hair extensions, clip in human hair extensions, lace front wigs, black hair weaves and more – for less.  Whether  it's Brazilian, Indian, Malaysian, Peruvian, or Chinese, we provide a wide range of offerings for your supply chain.
Go To Urbema Direct