Introducing UrBema™ Premium
UrBema Premium, our top end e-commerce platform/service is designed for businesses that need a turnkey supply to market model to streamline purchasing, fulfillment, and online shopping into one easy to use platform. Whether you sell, hair line products, beauty, makeup or clothing, UrBema can help you. No need to hire programmer, designers, or even an importer to source your product. UrBema Premium give you all of this and peace of mind. Learn more by contacting an UrBema Premium specialist today.
become a member
Setup – $799
Ecommerce environment set up
Personal SSL certificate for site
Site styling customizations
Products implementation
Business Blog Integration
Payment Gateway integration
Discount coupon setup
Custom images
Details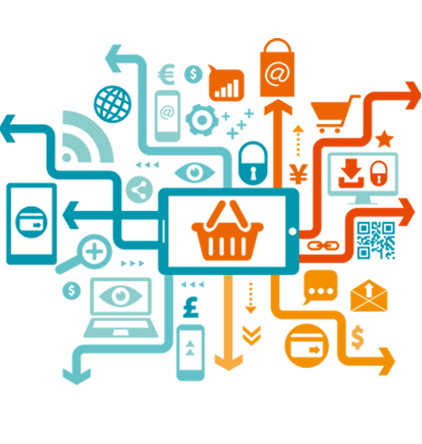 UrBema Premium
has features built for
Wholesale & Resellers

Wholesale
Stock more and let UrBema™ package and ship your products while you manage your customer's needs. UrBema™ Premium comes integrated with YSH - YouSellHair online hair stocked with hair products. Our e-commerce / supply chain platform saves you money, time, and valuable resources. Let UrBema™ manage all the heavy lifting with our core team of professionals.
Resellers
UrBema™ can help you streamline your business process by setting up your resellers and wholesale accounts so you can focus on marketing & engaging your audience with quality products and services. Your resellers can also refer buyers to your online shop, creating a proven affiliate model, giving your users opportunity to share in on the wealth.

Beauty, Health, Hair - Sell anything as you please!
UrBema Premium gives you the power to sell hair products, but also any product in the beauty, hair and health markets. With UrBema's global supply chain, we will assist you in securing your products, and set up the e-commerce shop so you can sell your products with our built in fulfillment. How is this done, see below:
Our Process
The first step involves a consultation with one of our UrBema Premium professionals. We listen to your needs then craft easy process to give you the products, branding, and online tools that you will need to run and sell your products. This process normally takes one short conversation lasting approximately 30min or less.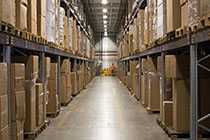 The second step is you select you product(s) by sending us a list of products/samples you sell or based on your initial consultation. UrBema™ provides you with product specifications and pricing accordingly. If you are in need of custom products, designs will be needed to provide a quotation of producing samples or larger quantities.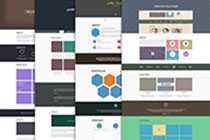 The third step involves the selecting a theme that will be customized with the look and feel of your brand / company. This process normally takes a few days of communicating until a final look is approved by you. We then go into production mode and your store typically can be up and ready within 2 weeks after our testing phase.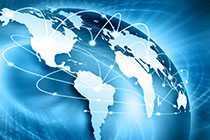 The fourth step is going live with your online store, allowing you to sell products with a 24-7 worldwide. You may opt to ship or use our integrated UrBema™ fulfillment. Either way, UrBema Premium can assist you in streamlining your process and save money making you more profitable.
Know More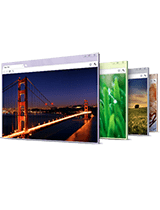 Beautiful themes to start from
We have a fantastic theme library for you to choose from.

Each theme has been hand-crafted by our design team, and tested to ensure your customers will easily find the products they are looking for. Every template conforms to all the latest web standards.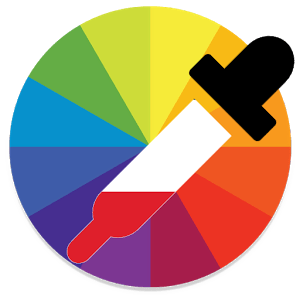 Customizable
All themes can be easily customised by our management team for you. Almost every aspect can be changed like colors and buttons, and even use our advanced editor to directly edit the HTML & CSS if you wish to.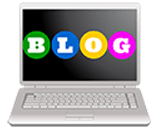 Full blogging
Publish your own blog, great for your customers, SEO and repeat visitors.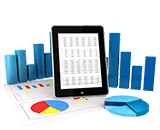 Full content management system (cms)
Our content management system makes it a snap to keep up on all of the site changes you need to make and to to control all of the content on your website including image galleries, pages like 'about us', menus and navigation and more.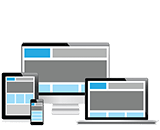 100% responsive for mobile & tablet commerce
Your website will be designed to be responsive to the screen they are viewed on whether its a laptop, tablet or smartphone.

In fact, we're the only ecommerce platform in the world that has converted all of its templates to be responsive.
We'll Create products with ease
We will enter your product name, description, upload images & videos, enter the price & RRP. Place items into categories to help your customers find what they need quickly. Got a special offer? No Problem. Want to feature a product on the home page? No problem.
Unlimited product options
No matter what products you are selling, whether from UrBema or from your warehouse we can create as many options for your products as you like (size, color, shape etc.), and then input what's available (blue, green, black).
Big & beautiful images
Using our innovative clear view zoom tool you can give customers a crystal clear view of your products. With just one click, your customers can view your item images in fine detail. Increase sales on your store by giving customers confidence in the products they're purchasing.
Know More
Built in SEO for every product you sell
Our automatic system will create the necessary meta tags for your products automatically, but you can override these settings if you wish.
Sell digital products and downloads
We can even Upload files to your account and link them with a product to sell digital downloads. Customers are emailed a unique link that can only be used a fixed number of times (set by you) to download the products they've bought.
Manage stock and set alerts
Easily manage stock for individual products or product variations at the click of a mouse. We will upload stock levels in bulk when you have a new delivery and set email alerts for when you have low stock on particular items.
Submit to Google Shopping & others
Submit a product feed to Google Shopping to increase visitors to your store and increase sales or take advantage of the other product feeds we host.

KNOW YOUR STORE WITH ANALYTICS & REPORTS
Analyize and gain new insight into your business with advanced analytics and reports. See which products are selling and which aren't. Find out who your biggest customers are and what they're spending. We can even Setup a 'how you found us' question on customer registration and checkout forms, and find out how your customers are hearing about you. Use the 'no products found' report to see what search terms people are using on your product search, and rectify when they aren't shown the results they should be.
Visitor tracking
Setup visitor tracking with any third party provider you like. You can easily install Google analytics with a couple of clicks.
Ecommerce analytics
Google's ecommerce analytics feature can be installed easily too, to get advanced statistics in your analytics account about your ecommerce activity.
Conversion tracking
Setup conversion tracking to monitor your pay per click advertising campaigns.
Facebook pixel tracking
You can install and configure Facebook tracking pixels with just a few clicks to monitor your Facebook advertising campaigns and actions like 'add to basket' and 'view cart'.

Boost sales
with even more
tools
Collect product reviews from your customers. Allow visitors to purchase gift vouchers to send to their friends. Allow visitors to view prices in different currencies. Let customers collect reward points with every purchase they make. Include products in 2 for 1 offers. Set bulk buy discounts. Create and sell subscription products.
Collect powerful customer data
Learn more about your customers and their shopping habits. Collect newsletter subscribers and automatically populate MailChimp subscriber lists.

Encourage return shopping with customer accounts and manage customer experiences with detailed product reviews. You can also create quotes that are emailed to the customer with a quick 'pay now' link.
Abandoned baskets
View and chase abandoned baskets by sending recovery emails to each customer that abandons their basket.

Our studies have shown a conversion rate of up to 40% is possible via abandoned basket recovery and your site can handle everything automatically.
Know More
Manage your emails
Take charge of your order confirmation and other transactional emails by editing the contents directly in your account.
User accounts
Create accounts for different users so that they can access your website too. Restrict their access to only parts of the management system that you want them to see.
Gift cards
Let your visitors buy gift cards for their family or friends. A great way to boost sales. And its all handled automatically by the UrBema system.
Managing & creating orders
Notification of new orders is sent to you by email with the full order details. You can log in to the control panel at any time and view details about any order placed, see which are pending, completed, shipped or refunded and update customers by email at the click of a mouse.